Our mission is to empower sexually exploited youth
to find holistic healing
through the client centered,
trauma-informed
programming.
CrossRoads Youth Ranch is a private non-profit program
providing a safe place for
sexually exploited teens to
HEAL, GROW
and THRIVE
Ever Experienced A Horse Hug?
It has been observed that young people who ordinarily shun physical and emotional closeness with other people often accept it from an animal.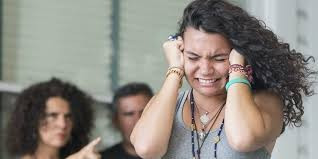 Trauma Informed Model Of Care
Caring for the whole person
You can join us in this life-changing mission as:
~A Prayer Partner
And
~A Financial Partner
In my professional opinion, Kim Bryan is uniquely qualified to successfully launch and operate "CrossRoads Youth Ranch" for underage survivors of sex trafficking. She has the background and professional experience to understand the issues that CrossRoads will be dealing with, and the organizational skills to manage this agency appropriately.
I have looked at her business plan and had an extensive conversation with her in person, and I have never seen someone so thoroughly organized and prepared to implement a ministry of this nature. I fully support CrossRoads Youth Ranch and am excited to have a partner ministry in Northwest Washington who is providing restorative services and trauma informed therapy for sex trafficking victims.
Aaron Newcomb, Co-Founder of Engedi Refuge, Lynden WA https://www.engedirefuge.com/