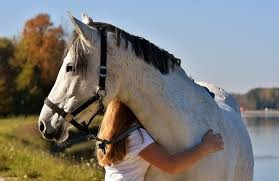 CrossRoads Youth Ranch is affiliated with InFocus.
This allows us to focus on running the life-changing programming while InFocus takes care of the legal and fiduciary responsibilities.
To learn more about InFocus and to meet our Board of Directors

Our Advisory Board
Carol Clayton, RN, MSW, Child & Adolescent Psychiatric Care, Skagit County Coalition Against Trafficking (SKCAT)
Rachel Stephenson, BS Business Management, Business Owner
Evelyn Ware, EMT, Veterinarian Tech
Kathy West, Business, Professional Real Estate Agent
Pastor Don Bryan, M.Ed, Church Leadership, School Administration, School Psychologist & Business Management
Brittni Bryan MSW, Global Community Development
Our Executive Director
Kim Bryan has 19 years experience in the WA State Certified Domestic Violence and Sexual Assault field. Twelve of those years she served as Executive Director. Previous to this, Ms. Bryan had 16 years experience in the nursing field primarily with critically ill children.
Kim has owned and worked with horses since childhood; including working with a specialized equine therapy program, summer horse camps, 4-H horse instructor, and assisting at a training and lesson facility.
Her love for, and experience with youth, horses, abuse survivors and program development and management make her the perfect leader for CrossRoads.
All CrossRoads Youth Ranch

Staff and Direct-Service Volunteers Are Professionally Trained In
Trauma Informed Holistic Services
In my professional opinion, Kim Bryan is uniquely qualified to successfully launch and operate "CrossRoads Youth Ranch" for underage survivors of sex trafficking. She has the background and professional experience to understand the issues that CrossRoads will be dealing with, and the organizational skills to manage this agency appropriately.
I have looked at her business plan and had an extensive conversation with her in person, and
I have never seen someone so thoroughly organized and prepared to implement a ministry of this nature. I fully support CrossRoads Youth Ranch and am excited to have a partner ministry in Northwest Washington who is providing restorative services and trauma informed therapy for sex trafficking victims.
Aaron Newcomb, Co-Founder of Engedi Refuge, Lynden WA https://www.engedirefuge.com/